Congrats to Ken pflaum! |03.30
Congrats to the top player, Ken Pflaum! We are super proud of our top 3 players and we appreciate the crowd and all of you guys for coming out <3 And with that, we thank you for an awesome 5 weeks! Have an awesome night because you guys all deserve it! The Daily Updates aren't quite over, we haven't said our last words yet!
WHERE IS IT??? |03.29
This is it. The final daily update. The final day of Scav. We started with 187 contestants, but now we are here. Here with 3 contestants: Daniel Kao, Joe Zou, and Ken Pflaum. No doubt these competitors have worked extremely hard to get here with their creativity and will to win. Tomorrow is the day that we will end this once and for all. Here is a video to detail some of our favorite parts of Scav (credits to Meghna for editing).
Thank you to all of you who come to the quad today to support your semifinalists and we appreciate those of you who helped them succeed. Your finalists could not have done it without you and you guys made the activity possible! STORY TIME! Although Andrew S. was 3rd place, he has decided to let Joe Zou take his place for the final day of Scav and there is a rumor that they will be splitting the rewards (one prom bid each). Sounds like a devious plan, but we will see what happens.
Alright, now the part you have been waiting for... details for tomorrow. All that we can say is that you must bring the following to school: come wearing socks and flip flops and also bring some running shoes, swimming goggles, knee pads, a helmet, and some gloves. Why? Well, you'll see! Sleep well, finalists. You got a long day tomorrow <3 Good night!
Devour, Chew, Munch... Pizza? |03.28
Go nominate players for Scavage Superlatives!
Alright today was a very different kind of activity. You guys had the pleasure of being actors, but with a little bit of fun competition. We hope you guys had fun acting and thinking on the spot!
To be brief, today was incredibly funny. The creativity.... Insane. ABSOLUTELY insane. I could not believe how many different ways there were to say "to eat," but y'all did it. To be honest, the hardest part wasn't thinking on the spot, it was remembering if a word was said and those of you that could think that fast deserve to move on to the next round! By the way, I appreciate the hug and prom asking <3. We're sad to see all of our female competitors leave us today but we still have hope a female to win the raffle! What raffle? The raffle for senior picnic tickets that will be taking place during the senior class meeting!
Alright so tomorrow is a little bit of a throwback. Remember all those years of Spoons and the collection activity? Well, we are bringing it back. You may remember it well, but know one thing; you cannot accomplish this alone. For those of you who have overlapping friend groups, we wish you luck. Your groups may have to choose a winner for you. There are no hints. There is no help. You 6 are all that's left from the hundreds that began. End this with a bang. Good luck and have a good night! See you tomorrow at the top of the quad!
What are polar molecules? |03.27
Before we get into today's update, quick reminder to go nominate players for Scavage Superlatives!
Day 2's long and complicated Kahoot produced some interesting reactions. We weren't joking when we advised you to study and review other materials. We told you to read Thomas Paine, didn't we? As players who've made it this far, you were expected to expect the unexpected. With questions about minute details of the game, the characteristics of snakes (which probably defines many of you), information about the teams, and old answers from the ask.fm, your knowledge was put to the test in every way possible. Or was it?
Today truly proved that a perfect 1600 SAT score did not matter when the players exposed the tips and tricks that carried them through their past few years at Lynbrook. From cramming last minute to pulling out study guides and Lists from the previous weeks, players showed how desperate and determined they were to obtain the pair of prom bids. Some even whipped out the search engine on their phones to search up the answers, and others planted an informer in the audience to provide them with answers. These actions, all completely legal, left us with the final Top 12.
Players, as you make your way onto the stage tomorrow, we hope that the lessons from today will help you succeed. Tomorrow's competition will combine your skills from yesterday and today, challenging your brain, body, and acting skills. Six of you will move on and the other six will not so be prepared to move the crowd and your competitors.
Farewell, goodnight, and we hope to see you in the auditorium at lunch tomorrow!
Ping Pong, chairs.... WHAT?| 03.26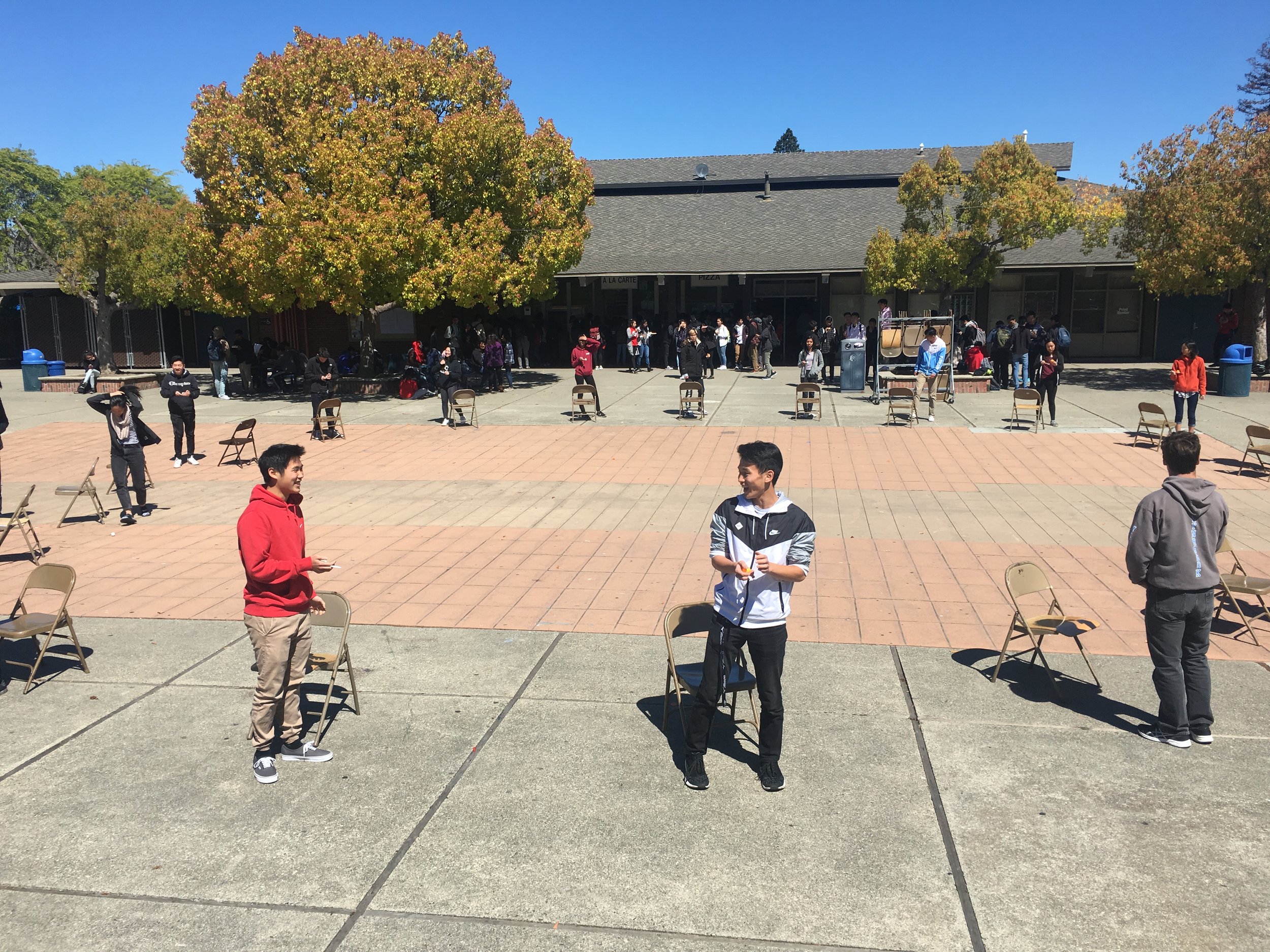 Heyo! Hope today was a quick little, fun activity for all of you guys to experience some balance and focus. Remember what I said about us testing all your abilities. Well, we weren't kidding. Tomorrow you got an activity coming up in the auditorium and we will be eliminating 6 players :O! We aren't going easy on you guys because we know that you can live up to our expectations. Remember that knowledge is your greatest ally <3 Alright, I know y'all got a lot to study so I'll keep today's story brief.
STORY TIME <3 Okay, so this activity was actually a little different before Sunday. Our first version was to have you balance books on your head and play musical chairs. Alright, yeah.... That'd be bad. I don't think we'd have finalists, so thank god we changed it. Spoons <3 They just got to keep making a reappearance <3
Tips for tomorrow? Study hard, and make sure you know even the most minute details. These details may bring you a few points and those few points will keep you in the top 12. We started from about 200 players, and we are down to 18. Players, let's make these past few days count, because you are almost there <3
And with that, I wish you a good night of happy studying and careful analysis! See you tomorrow in the auditorium during lunch!
Weekly updates 4 | 03.25
Howdy everyone,
Week 4 is finally over. Teams are officially null. With that, we hope that all of you Scavage players whether still alive or eliminated enjoyed the past few weeks with your teams, formed new relationships, and created wonderful memories. If you have anyone that you would like to recognize from those who have been the most hard-working to most creative, please feel free to nominate them in the 2018 Scavage Superlatives: https://goo.gl/forms/R4pqHOF8t46itugL2
Before we get to the highlights, let's talk about the biggest game changer of this week. Sabotage? Nah. Despite a grand master plan to eliminate some teams, it seems one of those teams that was sabotaged managed to bounce right back into second place. By taking advantage of the one-email-per-day policy, the offenders attempted to block their "team" from allowing their items to be judged. Though one team fell, the other recovered with an eviction notice. Still, a very smart plan y'all. Well played even though it kind of lost my respect. For the main perpetrators, see below.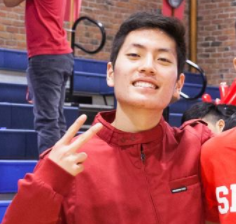 Given this information, going into the final round, we advise everyone to trust no one. We hope that all individuals play smart, be aware of every situation, and understand each of their competitors.
Now let's move on to the very last Judgement Items of the game.
First off, the winner of having the most number of iPhones was soulja boiz with 64(65?) iPhones, beating out 4 teams who collaborated or repeated a picture containing 57 iPhones.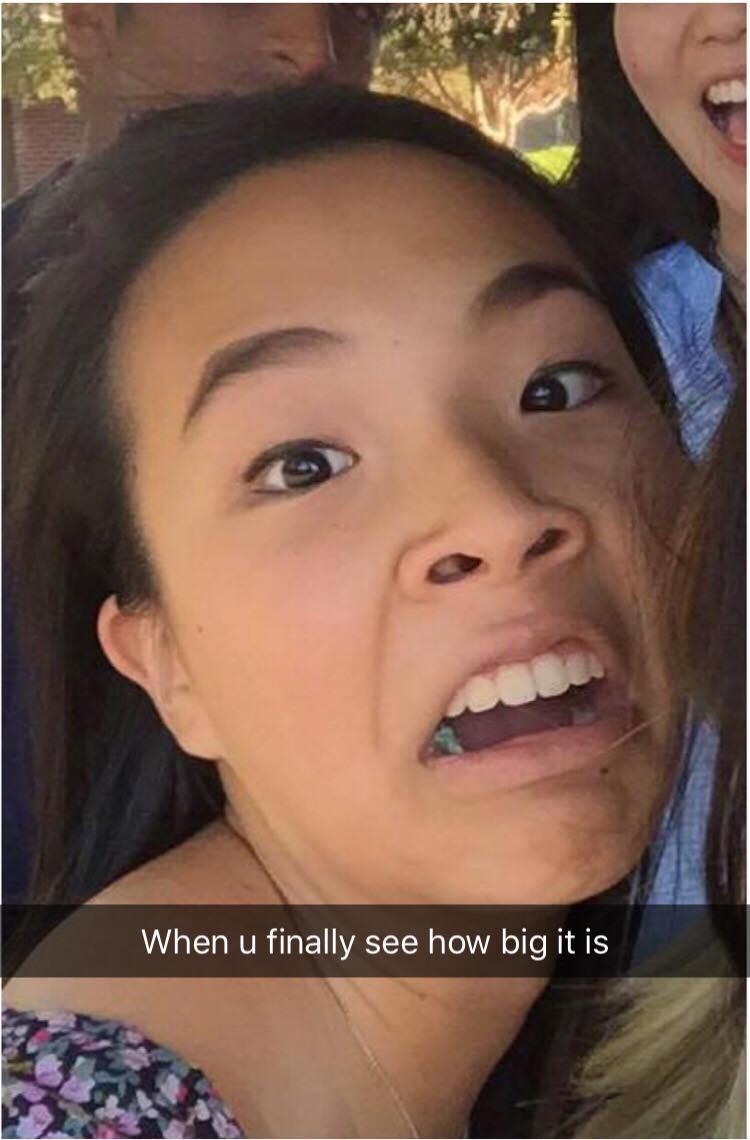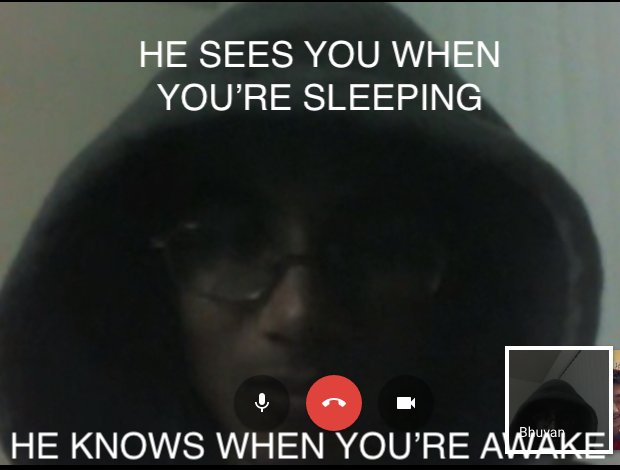 Next week is Individuals, so for each competitor eliminated by the end of each day:
That's all, see ya during finals!
Judges
Hype up final week! | 03.24
This week was another crazy one! We had a lot of issues and a lot of questions, and we definitely had to discuss what to do in response to you amazing players. But as one week ends, we find ourselves starting a new one and this week is especially special: Finals. Okay, so what? I'll tell you what, this is the week that ONE PLAYER will remain standing at the end. This is the week there ARE NO ITEMS! This is the week that you are fighting for yourself! We will test your physical AND mental abilities and I promise that this will be no easy feat. We will be eliminating numerous people every single day and you better look out because there is no space for mistakes at this point. Y'all have made it this far and I hope you guys will push to the end! We are looking forward to seeing how you guys fare with the challenges of this week!
STORY TIME! Today was such a stressful day for us and you guys as well. The judges groaned and got up at 8AM to work on points until 11AM, but that wasn't the end. Following that were the disputes, which we were happy to see as we know that you guys are trying really hard to argue your case! We appreciate you guys for working so hard and making it this far!
And with that, I would like to remind you that tomorrow the Week 4 Updates will go up on the website/email. I would like to throw a shoutout to the top 3 teams of this week who will be moving on to the next round. It will be wondrous to watch and you guys should definitely come watch as our final players embark on the most challenging week yet.
Bread is back :O | 03.23
I sincerely apologize for today's SUPER late daily update. No excuses and I shall improve for our final week. As the end of our item collections approaches tomorrow morning, I would like to give y'all a shoutout for working so hard to find loopholes. It is pretty funny because the best loopholes were the ones that we could not anticipate. Some of you guys were extremely creative and these items have shown that immensely.
ALRIGHT FAM, STORY TIME! Today was honestly crazy. BREAD WARS. Holy, I hope this activity was as fun for you guys as it was for me, because it was super funny to watch. When our two finalists battled each other, I was pretty nervous and when the time hit the 1-minute mark, the players looked down at their shirts in fear! It was pretty awesome :) The breaking-bread rule was a little difficult for you guys to wrap your minds around, but you could see the final teams playing the game correctly by moving quickly and staying light on their feet! Thank you for making this activity as good as we imagined!
Anyway, We hope you enjoyed your final week of item collections and be prepared for tomorrow as we cut down 5 teams. We will be left with 3 teams for next week's finale! We look forward to seeing you next show off your mental, physical, and social abilities! Have an awesome night!
an eggciting hunt |03.22
Not going to lie, I've been getting out of bed at around 7 these past few days because there hasn't been any homework that I needed to finish before school. Does this mean I've curbed my chronic procrastination? Not at all. I've perfected the art of getting ready in under five minutes and getting to school early. But today, I had to break that routine. Felicity and I were going to hide Easter eggs on campus last night but I discovered there was a home volleyball game going on. If even one person spotted us hiding the eggs, every player would know about it by the morning. So being the dutiful judges we are, we agreed to come to school early this morning to hide the eggs. We arrive at 6:45 when the rain was pouring down in the dark. Good thing we both brought umbrellas so armed with our bag of Easter eggs, we enter campus and begin to hide the eggs. We'd just hidden spoons a few days back and I didn't want to hide the eggs in the same spots as the spoons which made today's task doubly challenging. We bounced all over campus trying to hide the eggs in locations that were not overly obvious but also not impossible to find. Twenty minutes later, we start seeing a couple students show up and fear inched into our minds. There were about a third of the eggs left to hide and we really didn't want our covers blown at this point. We frantically scramble towards the office and hide eggs there before more people started to enter campus from that parking lot. In the end, we just hid the six or so eggs we had left over in the bushes in the quad because we were out of hiding spots and there were too many people around for us to find more. I can only imagine how shady Felicity and I looked this morning as two figures with umbrellas poking our noses all over campus searching for good hiding spots.
I'd also like to add it literally took Felicity and I two solid hours to prep these eggs. Stuffing them with those blue shreds took forever and I may or may not exhibited many signs of frustration multiple times throughout the process. Why did we use those blue shreds you ask? Well because I found it in our cabinet and it would be a shame if we didn't put it to use.
Here's a helpful link for tomorrow.
If you're still keeping up with these updates, you're a real one. I love you.
Stephanie
Hug it out! | 03.21
Today was one of our most chaotic activities yet, but perhaps one of the most entertaining to watch/play. As a judge, I can affirm that some teams were not happy by the end of the activity, but I am hopeful that you guys had fun! We tried our best to be as fair as possible by being unbiased and we apologize if you felt cheated in any way! We love you guys for putting your hearts into the game, because honestly, we have put ours into it and truly, our primary goal is for you guys to have fun (and get publicly embarrassed but that's for another day :D).
With our final week coming up, I am sure all our players are getting nostalgic with the memories (good and bad) from our earlier weeks and I know that with the knowledge you have on this journey, you can go far! This game is about endurance and perseverance, and our players still in the game have shown that :)
And now, I return to my usual STORY TIME :) Today, I was so impressed with how fast you guys learned the activity and how much energy you showed. Just when I think the energy cannot get even grander, you guys surprise me once again. Literally, you guys made me sweat because I just wanted all of you guys to win today's activity :') Alas, that cannot happen, but know that I consider all of you guys winners for reaching this far in the game!
Quick note, I cannot tell you guys how many people told me that they hated me for Mile Club on Tuesday (7 players), so yeah.... Looks like I am doing my job.
This week has been a quiet one so far, yet it has been truly a sneaky one. With players being resurrected, teams running for their lives on the track, and today's activity in the gym, we move on to a quad activity on Friday and I hope you'll remember the first week memories of bread, because girls and boys, it is coming back <3 Remember to have one team member wear a white shirt on Friday so we can easily assess whether you have got a "touch" or not!
And with that, players, I wish all of you a fabulous Wednesday night and remember that victory is almost upon you!
The emotional journey to Mile Club | 03.20
This morning as I walked out the door, I looked at the ground and thought to myself "good, it's not raining look's like we'll be having Mile Club." The second I close the door and start walking, I start seeing spots on the ground. Rain. I immediately think "what a shame, guess not." It rains hard on my way to school and I mourn over the loss of exercise for the eight teams that are still left. I leave first period dejected because the rain still didn't stop. But when second period ended, it stopped. I was ecstatic. People would be able to rock their stylish running outfits after all! But as fate would have it, it started to pour during third and through most of brunch. I was bombarded with "is Mile Club still happening?" all of brunch and determined to carry out Item 24, I said "yes" despite the current downpour. Had it been raining as hard as it was at the beginning of brunch during lunch, Mile Club would have been cancelled. Luckily by the end of brunch, the rain lessened to a light sprinkle and Mile Club was back on and I was feeling hopeful again. Thankfully the weather continued to behave in our favor and it was only cloudy by the time lunch came around. What a roller coaster of emotions.
Mile Club came around and boy did everyone look surprised when the twist was announced. Thanks for being great sports everyone! We briefly stepped into your shoes for a not-even-100 meters after everyone finished running. We found it rather difficult to run with our hands up so props to everyone who participated today.
Some notes about tomorrow's activity. 1. It's in the field house. Please inform your team of this change! 2. You cannot modify your shirts in any way. No adding spiky things. 3. There will be only 3 pieces in play for each team. All 3 pieces must be on the board before you can begin to reposition pieces. 4. The time limit is currently 5 minutes. We will adjust accordingly if necessary during activity. 5. There will be no ties in this event. All ties will be broken.
Welcome back|03.19
I would first like to say a shoutout to all of those players who took the opportunity to jump back into the game! We appreciate all of you guys for participating in our little recreation of Spoons <3 Last evening, Stephanie and Felicity strolled onto campus with the mission of plantings spoons for the activity. Halfway into setting the scene, they realize their Find my Friends was still on and anyone tracking them would realize they were at Lynbrook at an odd hour and likely connect Scavage to the reason why. They immediately turned off location services and hoped and prayed no one had been checking Find my Friends at 6:30 PM on a seemingly normal Sunday evening. Like we predicted, we played it a little too safe and hid the spoons a little too well. If you came to us at the top of the quad, we did hand out hints. Once teams maxed out in terms of players, they surprisingly kept looking for spoons. We soon realized this was their way of controlling who came back into the game, how clever! We are looking forward to seeing how the additional members help each team get a little better. Speaking of being a little better, remember that next week is our last week of team Scavage. We hope you guys have had fun these past few weeks and got to know some more of your fellow class members a little better. We are looking forward to seeing you guys finish strong for these next two weeks. Keep the creative ideas coming!
As a reminder, tomorrow is Mile Club rain or shine! Refer to the Ask.fm as many of the clarifying questions are answered there! Here are some fun pictures (taken by Stephanie :D), so check them out! Look for two spoons in the second picture.
Tensions are high |03.18
Alright, now the game is getting REALLY spicy. Resurrections.... If you would like to jump back into the game (and did not voluntarily drop/are not part of a team that lost in the first week), you have the opportunity to come back. You will participate in most possible our hardest activity ever tomorrow. Keep your eyes focused onto your phones at the start of lunch for a SPECIAL SPECIAL surprise. Be very careful and trust no one. remember that are 10 players returning back into our game and that leaves you with two weeks left to win two free prom bids!
On a slightly, less tense note, we have some information to relay to you regarding Mile Club on Tuesday. We require that at least two team members run the 2-Mile relay. If you are looking to get bonus points but cannot have all your team members participate in the run, please take a picture of your team wearing the PE uniform and send it to us as an item submission!
I (sadly) do not have an exciting story for today (apart from teams being mad about being eliminated). All I can say that we are truly sorry to see you go, and we hope you will consider resurrections! To those who have survived this far, hats off to you. You have survived literally everything we have thrown at you, but I promise that it will only get harder from here. As a reminder, we will be removing FIVE teams this week (that is right, FIVE). That will leave us with 3 hardcore teams remaining for our finale week!
And with that, I will see you guys tomorrow if you are participating in the resurrection! This Tuesday is Mile Club and Wednesday is Activity #1. I promise to think about more codes/cryptograms because it was so fun last week!! Have an awesome Sunday night!
weekly update #3 |03.17
Hello to the end of Week 3,
What's the lesson for this week? Don't wait until the last minute to send your emails. For starters, you have less time to file disputes. But with the number of mistakes teams have made this week, maybe instead of waiting last minute to unload, plan ahead and send those in earlier given that there is a one-day-one-email submission policy. Or at least split those Items between days so you get half those points. Once that clock strikes 23:55:00, you've got no more second chances or even any opportunity to hide your mistakes before the judges catch them. See right for a timely meme sent by Joe Zou.
Now that we've gotten over that, for all the players who have been eliminated these past few weeks, this is your opportunity to revive to become a wight, zombie, Jesus, or whatever you want to call yourself. If you have been eliminated but survived Week 1 and did not voluntarily drop out from the game, you are eligible to resurrections. For example: GK, JF, LC, NP, RD, etc. are not eligible to be resurrected. Please see future email for further details.
With another week being over, here are the highlights of this week:
We asked teams to touch strangers' hands on escalator. Hopefully, the hands-on experience allowed them to connect emotionally and psychologically with the "strangers" and brought relationships to a whole new level: from strangers to people who have touched hands.
The team with the longest name, Beyonce's Court of Triple B's (Julio Sucks (Johnny Wang is a giants fan and they are now gonna be worse than the browns), had a beautiful moment that transcended through space and time: https://drive.google.com/file/d/1TyBvNuIqKhVaLXcbvRTBphbm1CBRCKv6/view?usp=sharing
Meanwhile, in this week's writing prompt, teams were told to talk their way out of a ticket. Their writings were so believable that we're sure they must have had experience before. Given that we've seen so many parking violations this week, we wouldn't be surprised if they were to have been flagged for a ticket in real life.
The submission from #dinonuggetsdidnothingwrong was full of advertisement for Dino? Nuggets. Someone please get them some sponsor fees and their FDA-certification.
"As you may or may not be aware, Dino nuggets can simply do no wrong...sixty five million years ago at the end of the Cretaceous period, in no way were the dinosaurs liable for the asteroids that caused Planet Earth to be covered in ash and turned them into delectable little nuggets sold at Costco in 26 oz. boxes, or resealable bags of 42 oz. or 61 oz. So the easiest way to get out of a ticket is to claim that you are a Dino nugget.
Most people who receive tickets, especially those for speeding, are usually in a rush, whether it is the external sphincter of their urinary tract no longer able to hold in pee, or because they are, yet again, late for teaching AP Statistics. Dino nuggets come fully cooked, so they are never in a rush….Since Dino nuggets are roughly 1 inch long and 1.5 inches wide, breaded in wheat and corn flour, it is highly unlikely they can drive. The final, most compelling piece of evidence, is that those who receive tickets are usually disorganized, having a bad day, or just plain unlucky. Dino nuggets on the other hand, contain a substance known as "dough conditioner," a mixture of ascorbic acid and L-cysteine monohydrochloride. This ensures premium quality for each individual dino nugget, as they are conditioned to make sure they can absolutely do no wrong.
TL;DR, if an officer gives you a ticket, tell them you're a dino nugget. If they question your legitimacy and ask for your license, show them FDA-certification that your chicken is produced without hormones. Keep calm and be a dino nugget. They can do no wrong." Click here for full text
Scavage Patch Kids summed everything up with the best acronym, SCAVAGE. How flattering!
"S - sympathy. "I'm so sorry officer, I was just informed my dog is having excessive diarrhea at home. Everything is covered with diarrhea: the floor, the walls, even the ceilings. (start crying here) I love my dog, please let me go home. I promise this will not happen again."
C - coercion. Actually, don't do this. I just needed a word that started with a C. I was going to use 'confession' but that's similar to veracity and I needed a word that started with a V. This acronym thing was harder than I thought it'd be.
A - absurdity. "Hey girl (regardless of officer's gender)! I'm just on my way to pick up my parrot for a date. We're going to a restaurant together and I'm super nervous because last time I spoke with Parry something just felt off. It seemed like he was merely repeating my words and wasn't really listening to the meaning behind them. I feel like everything was going great until I accidentally forgot to feed Parry one day, but it wasn't my fault because I was ignored all day! I can't believe the amount of disrespect that was shown. I didn't even get a text back. Is this a bump in our relationship? If so, it's one I'm willing to take. What do you think, officer?"
V - veracity. "I am incredibly sorry and I take full responsibility for my actions. I can guarantee this won't happen again. I know this is completely my fault and I will do better next time."
A - artifice. "Hey officer, what's that over there (point to something behind them?" (drive away)
G - glorify. "Ohmygod officer, how do you give your hair so much volume? You know, hair is a great indicator of someone's character. You seem like someone who is extremely kind and forgiving of anyone and everyone you meet."
E - elon. "Hey, have you heard of Elon Musk?"" Click here for full text
The Harlem Shake. No other words need to be said. Just watch.
A member from sporks had a foot cramp: https://youtu.be/pItm5HPYI2o
We hope the team member from fortnite legends 873 is okay after suffocating him in this plastic bag. Do you ever feel like a plastic bag? https://drive.google.com/file/d/1IGO1WrcMzUEp1w0AlijaLb9Hd6nEzua4/view?usp=sharing
Some great legs with slippers from soulja boiz: https://drive.google.com/file/d/0B-ReL_4UnfFgWWJvMUFLUUtIWXJCSmYyOGJNcmVPYWZwMldV/view?usp=sharing
Didn't count but was weirdly distorted from Class President (wow!) and his Entourage (HBO show): https://drive.google.com/file/d/1SpiRxPfk0lsvEwONvQj2GR4AyvpRp-wL/view?usp=sharing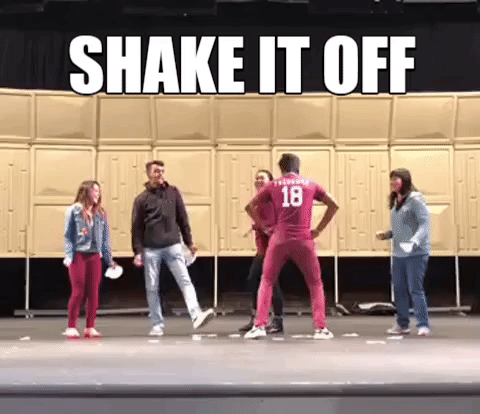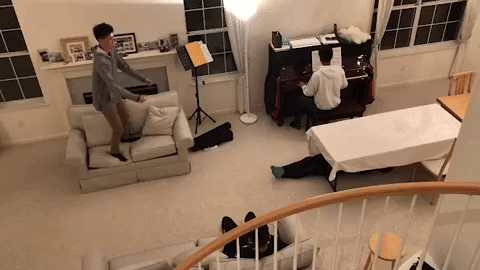 Footballs, Easter Eggs, and More |03.16
What an exciting judgment day it was today. Here's a really fast run through of the entire thing. Look right. That's an image of Ken putting on his chopines, we have to say it was one of the finer pairs. He successfully, easily walked around in those bad boys and earned the points. Johnny on the other hand, did not as easily acquire the points. Their team was on the side frantically trying to assemble the oddest chopines we had seen attempted: by fashioning footballs to the soles of shoes with clear packaging tape. They somewhat successfully get the two attached to each other and as Johnny takes his first steps, he doesn't get far before his shoe slides down the side of the football. Needless to say, that was one of less successful pairs we saw if not the most unsuccessful pair. Moving on, we saw some nice homemade Chinese finger traps. When we put that Item on the List, we did not think anyone would make it but once again, you guys surprised us. Something else that surprised us was the generosity of everyone who donated their extra Easter eggs. We asked for 4 but many of you who bought Easter eggs in packages larger than 4 kindly donated the rest of the bag to us. Thanks my dudes! Onto the invisible box challenge. Frankly speaking, we were quite generous with our awarding of points on this one. None of the teams had a demonstration that truly lived up to the original video posted by the cheerleader. However since we wanted to recognize everyone's efforts and not crush any should, we kindly awarded points to majority of teams who attempted this challenge. Back to being surprised, we were also taken back by how many people were able to get receipts at exactly 3:14. Did everyone get to check-out at 3:13 and tell the cashier "hey man I know this may sound odd but can we just chill for a minute. I need the receipt printed at 3:14." Regardless of how you acquired that receipt, we're still impressed. Another item that had some interesting submissions was the crocs. For the most part, teams wore the classic "ugly" crocs but one team did not. They wore some Asian knock off brand and tried to pass those off as crocs. They very confidently presented their crocs to the Judge but the Judge was not easily bamboozled and quickly realized despite how confident the team appeared, they were lying. Actually, going off of that, there was a fair amount of attempted bamboozling today. Nice try y'all, we admire your efforts!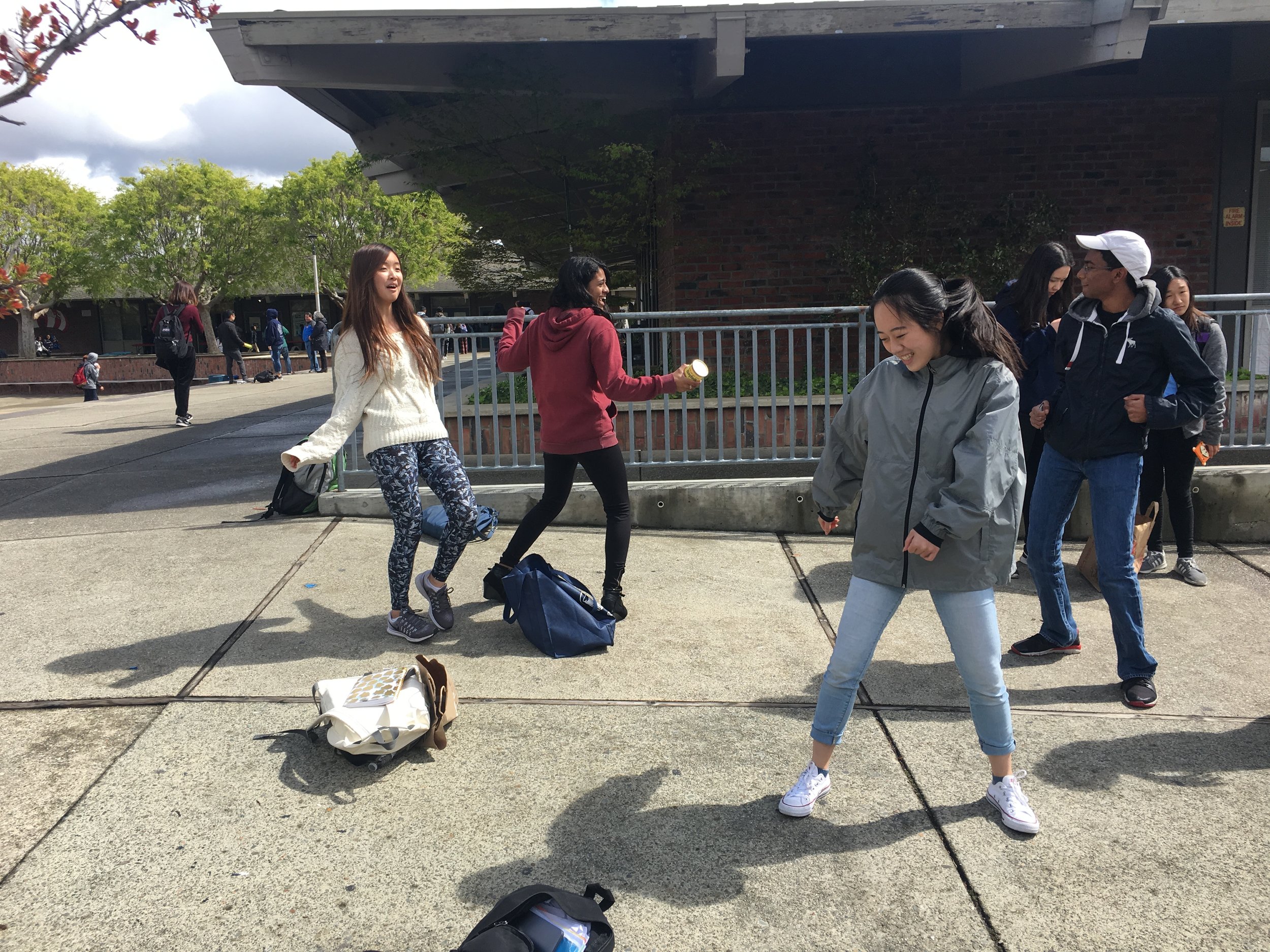 We also saw some videos being filmed during Judgment. Towards the end of lunch when the crowd had died down, Yichen was frantically trying to organize her team to complete the Harlem Shake video. Here's a picture documenting her efforts.
This concludes the summary-that-left-out-a-lot-of-other-interesting-details of the last Judgment Day of Week 4.
Expect some EXCITING news on Sunday!
Judges
My Contacts prescription| 03.15
HELLO! Today was a very slow day on the Scavage side and by having this daily update title, I hope y'all read this carefully because this could be useful! Here is a LITTLE clue to help you out just a little bit! I know this one has been a tough one, so I hope it helps out:
bokn dro nksvi eznkdoc! psbcd sc wkbmr drsbdoox, zkbkqbkzr pyeb. comyxn sc wkbmr pyebdoox, zkbkqbkzr dgy.
Let's just say that my favorite number is 2018! I hope this works out and I'll be sure to explain what this is sometime (I did a lot of research <3)
WITH THAT, I leave you to happy hunting! I will see you tomorrow for Judgment Day next to the Viking Boat! Have an awesome Thursday Night!
Ah.... What a day!| 03.14
Wow, guys. I am literally at a loss for words. I cannot even express how impressed we are, not only as judges but as your senior class peers. HOLY! You guys were SO AMAZING TODAY. If you would like to see all the videos from today (I highly recommend), visit our folder! Below, you can see the results and the points breakdown! Congratulations to the top teams for impressing not only us judges, but also Mrs. Reynolds (huge shoutout to her for taking time out of her day to watch you guys perform)!
There actually is no story today because 1) I am still at a loss for words 2) I think you guys deserve a night of no stress :) But once again, we loved your lip sync performances and are looking forward to the amazing creativity in the future (30-2-2). Side note, can we talking about how great our timing was? The last performance ended 1:25 on the dot and if that isn't impeccable timing, I don't know what is. If you have any recommendations for activities/list items, please let us officers know because we are always looking for awesome ideas to excite the remaining players as well as other students.
And with that, I end today's short daily update with a reminder for this Friday! Remember that this Friday is JUDGMENT DAY, so do not forget to bring your items to the Viking Boat where we determine your fate! Also, remember that we restrict the emails to one per team per day (Do not forget this or you will learn a valuable lesson)! Though if you would like to send us some quality homemade memes, put "MEMES" in the title bar and it won't count against your daily email limit. We hope you have an amazing Wednesday night and get lots of rest tonight!
Lip sync battle results
Congrats to Breaking Free's performance for winning first place! Second place goes to iSpy and third place goes to both Grenade and Shake it Off. Thank you to everyone who performed today or came out to watch. If you'd like to see the score breakdown, click here.
If you want to watch the performances, you can find them here!
(We'll still be posting our normal daily update later tonight)
We Stepped into your shoes!| 03.13
Hey Players!
Hope you guys had a chill day of practicing for tomorrow's lip sync in preparation for tomorrow's activity! We know that it'll be great and we are super excited to see your glamour tomorrow during Lunch in the AUDITORIUM!
ALRIGHT (you know the drill), STORY TIME!! Today, your judges thought we'd try something a little different: stepping into your shoes (yes we are this extra, thanks for asking)! Thank you to the wild Ask.Fm questioner who wanted us to recreate List 1's Item #22. We hope that our efforts inspire you to continue impressing us judges and showing off your creativity! We will most likely continue doing some old items to bring back the (hopefully not) painful memories of the last minute picture taking on Friday nights at 11:52PM (Shout out to the teams who submitted at 11:54PM holy).
And that brings an end to my short dailies total one update! Reminder that tomorrow is Judgement Day and our second activity of the week! Thank you and have a wonderful Tuesday night!
Ads and Newspapers | 03.12
Hey guys!
I have exciting news; we are monetizing the website (s/o to you, random player who gave us the idea to do so)! Remember that all profits go to the class of 2018 (woot woot)! But also, because I am new at this, please excuse any random advertisements that pop up/block the nav bar (let me know if this happens so I can resolve it ASAP)!
OKAY, so story time. Today was quite a newsworthy day (sorry couldn't resist). We were overwhelmed with how well you guys were able to concoct an amazing suit/dress in under 15 minutes! We definitely have some future models and fashion designers! I could really notice the intricate detail of each and every style (especially the "removable" ones). And I mean, I'm so proud of all the teams who participated because c'mon, look at this picture; its so cute :') Congratulations to the top teams for impressing not only the judges, but our very own AP, Ms. Chan! Thank you to Ms. Chan for taking time out of your busy day to critique our fashionistas in the first newspaper fashion show.
Alright, so moving on from today's activity, remember to keep completing List 3 as Judgement Day is quickly approaching on Wednesday! We will also be doing an activity on Wednesday, and from what I've heard, there is A LOT of hype! LIP SYNC BATTLE!!! Remember to bring your inner sassiness and really embody the song lyrics and make it your own :') I know we don't say this a lot, but try to have some fun with this!!
Next to a little more serious topic: JUDGE PRIVACY. Please remember that all items are created with the purpose of you stepping out of your comfort zone and interacting with more people, whether they be fellow players, teachers, or even strangers. Please do NOT invade the judges privacy (aka coming to our house), because we along with our parents do not appreciate it! In addition, it is kinda creepy.
 
And with that, I look forward to seeing you, your items, and your sass on Wednesday! Take a well-deserved break tomorrow!
<3 Judges
Week 3 | 03.11
Hey guys!
Yesterday was a very interesting day. We had the pleasure of crushing your souls today with the team changes. Today, we released the lists and activities so be sure to check your emails for those. Our first activity this week is tomorrow, so remember to bring newspapers. You will also be allowed to bring 1 stapler and 1 pair of scissors.
Also, we have added an additional method of showing the judges those on your team who are not contributing to the savage efforts. Please only use this right if under extreme circumstances because we would like this game to remain fun for everyone.
Lastly, we are looking forward to your amazing item submissions and activities, especially the lip sync. We can't even sit still because of how excited we are. Remember to come to the top of quad and also remember to only email us a maximum of one time per day.
Have an awesome Sunday night!
Judges
PS tomorrow's tape that we will be providing is BLUE
PPS If you're reading this, let us know if you'd like to see the Judges complete some of the past week's items just for fun through our ask.fm
Weekly Update #2|03.10
Hello constituents,
Remember this equation? Unhappy Judges = Stricter Rules and Stricter Item Judgements for Everyone. With what went on during Week 2, we hope that it does not happen again, so please do not make that equation come true. If you've truly read the Official Rulebook, you should know that you should use common sense.
We'll move on now, but we hope that everyone, including us the Judges, can at least take reflection upon their actions. This is just a game, not Lord of the Flies or a reflection of savagery where feelings are truly hurt and boundaries are overstepped. Please take this seriously. This is a school-organized game so please follow all school rules and be appropriate (including the use of language that we have seen in some of the submissions).
PAY ATTENTION TO THIS PARAGRAPH. Now, wasn't this stated in the Rulebook? "Teams are final. Or not." This dream has finally come true. Just as you have already become comfortable with your team and planning long-term strategies, you've just gotten NEW teams! Click here for the new team assignments. All points will be resetted as we will be starting anew. Get to work and start getting to know your new teammates!
Now, let's get on to the highlights of the week:
This week we challenged teams to the Lemons for Leukemia challenge, a campaign to raise awareness about bone marrow donation.
Weren't those lemons tasty? YUM. Don't be too sour, we're sure they were YUM. it's for a good cause and you just got featured on the weekly updates which we're sure is an honor that made up for Item 11!! https://youtu.be/ET9bzq5yNpE -Not our problem, if video is taken down.
rcoolritbat@gmail.com(nice team name by the way) loves lemons. Just look at their expressions:
https://drive.google.com/file/d/1BM-1XdxpReqgcDBibZ3Uws4uhClt6zBk/view?usp=sharing

For the weekly writing prompt, we asked y'all to give us advice as to how can get out of the friend-zone. While most teams had advice that would probably keep us all single, this submission from Dora's Explorers particularly impressed us. Listen up Ritik!!!
"Are you asking me THE Nathan Cheng how to get out of the friendzone?...I am never in the friendzone! I have many girlfriends so I will help you...I, the swole buff Nathan Cheng can help you out of your misery. First step is to choose a girl who fits your interests!...Second ask her out immediately. Do not let her give you time to place you in the friendzone. That is terrible because you will never escape. And if you are in the friendzone right now. It is better that you just leave and forget about her and find another girl to pursue. Third, get swole like me!!!! I can bench 20 lbs. That is almost as much as her future baby...Fourth, unfriend on her Facebook. That way you will literally be out of the friendzone. Fifth, propose to her on the second date. If you guys get married you guys will be out of the friendzone...Sixth, buy her a lot of food. You want her to be so fat that no other man or woman will find her attractive and she has no choice but to default to you. Seventh, please get another girlfriend. That way you can flaunt the other girl in front of her and make her feel jealous. Girls always love boys with girlfriends!!!!!! Eighth, play an instrument so you can play her favorite songs back to her...She will be impressed with the effort you placed into it. Ninth, think you are better than her. That way she will not be friends with you and instead admire you for your characteristics like swoleness and intelligence. Tenth...play her some vine compilations...They are so funny so she will love you if you do. Play her some iconic ones like "fre sha vo ca do." A school appropriate and very fun one. Also, do not ever forget to be like me. Nathan Cheng. A "swole" and "intelligent" boi who can help you out of the friendzone. The next ten tips will come at a fee though. I will need 1000000000000000000000000000000000000000000000000000000000000000000000000000000 dollars and your girlfriend. Plus your mom. I love your mom only in a respectful way though. Also remember to never play one-on-one with her."
Weren't those sexy shoes tempting? Those will definitely replace Christian Louboutin since we don't have money and are very cheap. We think Sa7age Se7en was definitely sexy.
https://drive.google.com/file/d/1rQuUKU8JTljewgXdZbAteiPBPp_SGeZI/view?usp=sharing
With Prom being weeks away, everyone will be getting ready from buying a dress to figuring out who their prom date is going to be. But what we wanted to see was the best Prom poses.
From bed bath and Beyonce, who could ever deny this charming couple.

The same could be said about this cute couple from Sa7age Se7en.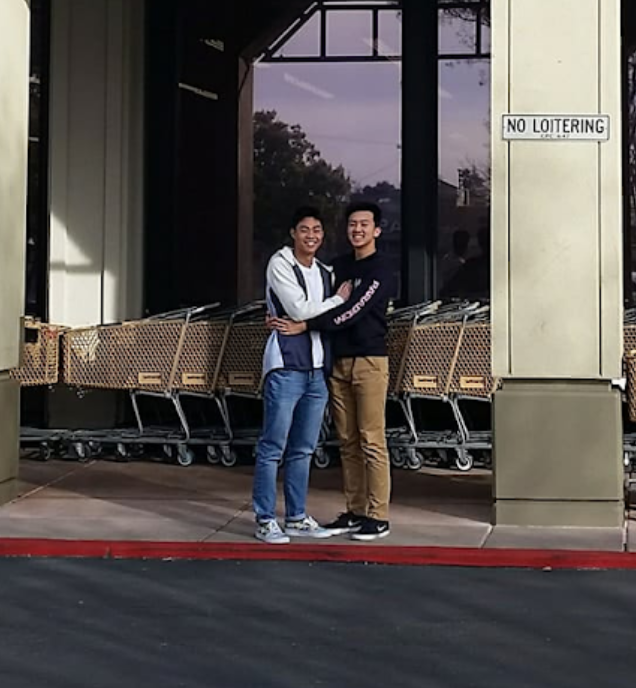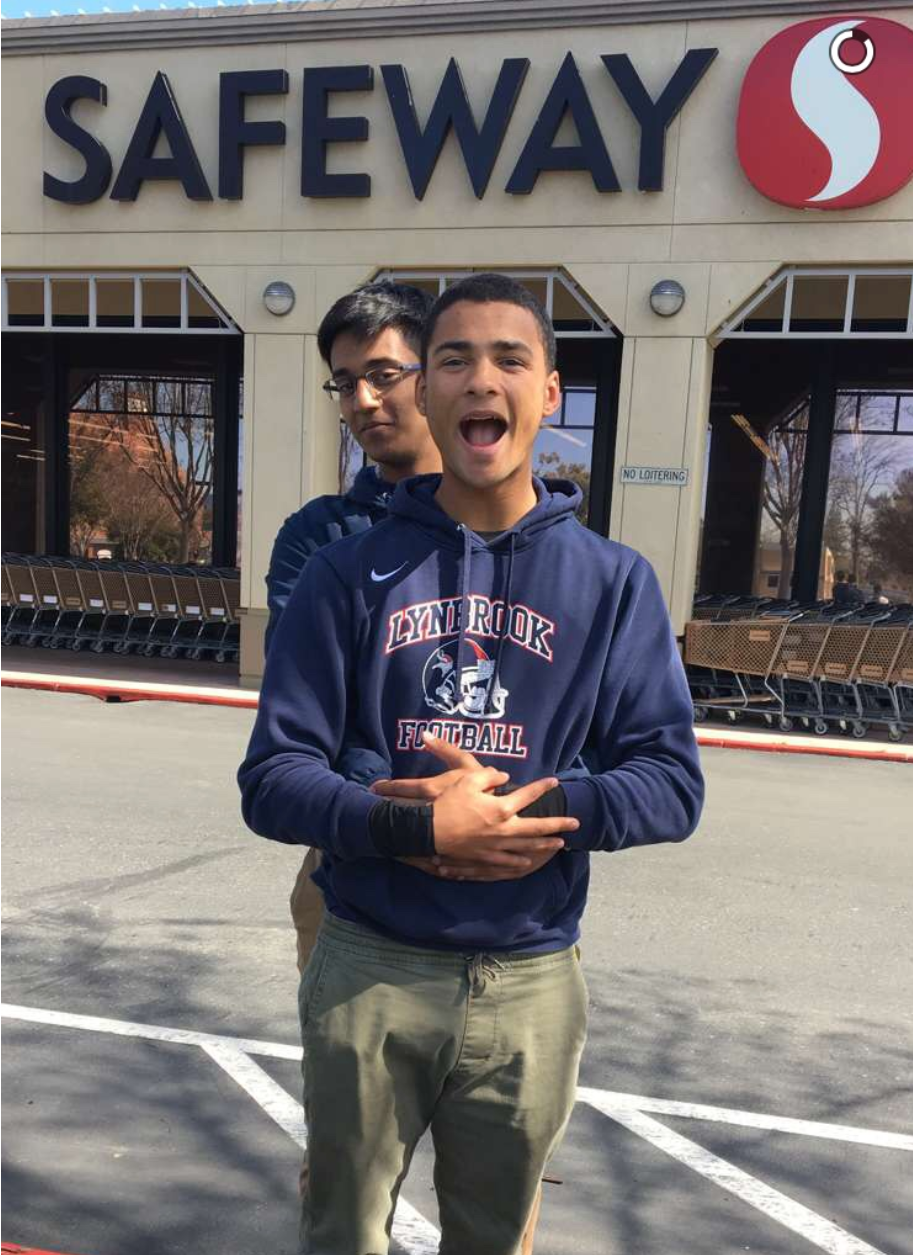 We hope to see some askings between these two. If not, someone's looking for a date.
Judges are open to helping out to promposals. We've got some mad decs skills from Homecoming.
Toodle-oo,
Judges
can't believe you would do something like that|03.09
If you've been lurking the points doc, you'll know that until today, most teams had little to no points from Week 2 Items. It seems as if everyone all had the same idea to prevent other teams from knowing how many Items they had collected by submitting only on the last day. Or is this the habit of waiting slowly often seen in the submission of Lit essays and college apps? We will never know except now you've got less than 18 hours to file a dispute.
Did you notice how Felicity wore her hair in a different style each day and Stephanie wore a different pair of shoes each day too? Monday, Felicity tied her hair up with part of it tucked beneath the rest. Tuesday, a scarf hid part of her hair. Wednesday, she tied it a little higher than normal. Thursday, she let it down to bait teams on purpose. And Friday, she was gone from school most of the day. I can't believe a Judge would ditch school. How irresponsible. Just kidding, she went on a field trip and did not in fact ditch. So since she was gone today, some teams had to settle for the next best and guess the length of Felicity's hair based off Stephanie's. Way to steal Felicity's thunder Stephanie.
I'd like to highlight a couple of things from Judgment today. First, the shoes that screamed sexy. To the teams that took the time to craft shoes screamed sexy triggered with each step taken without additional outside influences, I love you. I love you for your dedication and crafty minds and incredible patience. We hope you most definitely felt sexy wearing them. Second, we're a little bit disappointed at the responses we got from our writing prompt. Our friend that we're asking for is still in trouble so if you know anyone who's looking for a prom date and likes people with names that rhyme with Witik, contact a Judge ASAP. I'd also like to highlight Team Raymond's extreme dedication to Item 19. Raymond showed up lugging a suitcase and he plops that bad boy onto the table, unzips it, and unveils a jam packed suit case full of LHS apparel. We're hoping each piece of apparel represents a prom date Raymond will be taking to prom because we have a lot of prom bids to sell! And lastly, the LHS biology department would like to express their disappointment towards those who were unable to get their beans to sprout. C'mon, we all planted beans in freshman year. Remember that?
Players, today might be the last day we see you alive (in this game of course). If you don't make it to Week 3, just know we already miss you and hope you've had a good time.
Until tomorrow,
Judges
Can of beans.... Lemons?|03.08
Hi!! Thanks for participating in today's list #12 capture! We know that it got a little insane, so thanks for putting your heart into getting these points! Congratulations to Team YUM for finding the can of beans.
I would like to remind you that tomorrow is an Activity and Judgement Day! Our activity tomorrow is the water balloon toss, so bring your two team members to the quad! We will also be checking items tomorrow, so bring all your items as well. Please read the item lists carefully to make sure that you are following our instructions EXACTLY. Remember that all emails are due at 11:55PM and be sure that you send all your item submissions in one email per day to avoid point deductions.
Today may be a short daily update, but we have an important message from your favorite judges <3 :
Hello all,
Today, we've heard and seen multiple accounts of Scavage players trying to play the game during 5th Period. That is simply unacceptable. Class time should be time where you pay attention to the teacher or work on a given assignment. Using bathroom breaks or anything else as an excuse to play the game during class shows lack of responsibility and discipline and most importantly is disrespectful to your teachers. Even though this is a Senior game, school rules still apply. Please think before you make any irrational decisions; this is not kindergarten, and we should not have to remind you of this. There is no benefit to fighting the Judges, the game, or the system. Don't break school rules, and, above all, be respectful to all your fellow players, students, and staff.
We want to make sure that this game is fun for you all to play; however, if we are aware of any similar cases in the future, you've just ruined the fun for everyone and any of those actions may result in disqualifications or consequences determined by school administration.
Thank you for all your hard work and we will be seeing you tomorrow <3
LATE UPDATE (Im sorry <3)|03.07
Hi!! I would like to apologize for the UNACCEPTABLY late update today, but if you know me, you know that I'm always fashionably late :')
Let's start with a story!!!! I, personally, am extremely impressed with this team and the team's name is Dora's Explorers. Holy, using sign language to win Head's up.... That's genius and, no doubt, that is what brought them to first place. Shoutout to Yichen Z. for using sign language and this is the kind of dedication I am talking about when I tell you guys to think outside of the box. Sometimes, loopholes are the way to go, as thinking a little differently while still following our instructions can take you far!
Thank you for coming to Judgement Day and Make-Up day for the activity! Today was much smoother and I hope the teams felt that they had a better chance to display their charades skills! The points have been updated to reflect the victors from our Heads-Up Activity.
I would like to remind you about List Item #12 for tomorrow and I have nothing more to say. See this picture, study it, and memorize its exact look, so you can know exactly what to look for! I'm just going to point it out before someone else does, the picture legit looks like Stephanie has three fingers but if you look closely, her pointer finger is hidden in a shadow and her pinky isn't visible at all. This is simply because Stephanie happens to have small hands, not three fingers.
Lastly, we are looking forward to seeing you on Friday for Judgement Day, Part 2 and your SECOND weekly activity! This week, we are following the same pattern as last week: our bottom 8 teams will unfortunately have to say goodbye at the end of this week! We urge you to keep working hard with your teams and stay focused on this game! And with that, I wish you a wonderful Wednesday night!
RITIK's BACK!!! |03.06
Hi!! Thank you to my wonderful co-judges for taking over for the last couple of days! I appreciate it <3
Okay, lets get right to it. If you guys noticed, there are a BUNCH of tips and answers in the updates, so PLEASE read it. You will not only save the sanity of us judges but maybe get an extra point for actually reading our amazingly written out updates <3
STORY TIME! Poor, poor teams today had their souls crushed upon hearing the words "Animals" for the Heads Up activity. We recognize that and would like to apologize for that. I will never forget seeing the gleam in the players' eyes upon hearing "Act it Out" and seeing the solo tear fall to the floor upon hearing "Animals." Today's activity was, no doubt, a little confusing and questionably unfair, so we will be giving you guys an opportunity for redemption (Cue Zacari)! We will be offering a RE-DO for today's activity to all of the teams who are interested tomorrow at lunch. We will be doing Judgement Day and this make-up activity at the same time! However, there is a catch (you know us so well). Regardless of whether you get a higher or lower score, we will REPLACE whatever score you received today with what you receive tomorrow. No take backs. Please consider wisely whether you would like this challenge or not and if you do, come to the top of the quad!
Here is a little quick update for the team standings! Top is Kiss' N PRs, second is Sa7age Se7en, and third is RECKAS tied with 21 Scavage. We have definitely got some other close competitors so keep on putting your 100% in and your victory may smell a little better than you think :)
I would like to give a little clarification as well (Creds to Steph). We are only differentiating between "convertibles" and "non convertibles" for different designs of VW buggy's. If the hood of the convertible buggy is a different color while the body is the same color, it can count as 2 :O :O If you have any questions, refer to the Ask.fm!!
Before I close up, I would just like to say how much I appreciate your APPRECIATION emails. Holy, they warmed my sleepy heart <3 I always love to see school love and spirit :D
And with that, I look forward to seeing you tomorrow for Judgement Day and Operation "Activity Redo!"
Stephanie. Felicity. Same difference right? |03.05
Before we get into today's update, please note Activity 2 will now be a water balloon toss, not shelling pumpkin seeds. Now, getting back on track…
I heard something interesting on campus today. "I think Felicity's hair is about the same length as Stephanie's so if we measure Stephanie's hair, we can get a pretty good estimate of how long Felicity's hair is." For the record, Stephanie has no idea how her hair compares to Felicity's in terms of lengths and none of the judges currently know the correct answer to Item 3. Then there was even more. Since we didn't explicitly state you cannot measure Stephanie to figure out her shoe size, a good number of people legitimately brought a ruler and measured her shoe. Tomorrow, you can catch her rocking her dad's stylish crocs so no one can get the right measurements!
Not only was Stephanie sought out on campus today, but Felicity was too and in even higher demand. The constant hovering of people in APCS has sent her into overdrive. Is it Peck or is it another senior playing Scavage walking behind her? We've seen some creative methods of players trying to deduce the length of her hair and some have been caught so players beware! If Felicity catches you in the act, you will not be allowed to finish measuring.
Today's important clarification is Item 30 must be modeled to prove that the shoe screams sexy with each step. Oh and Item 31 does need to resemble a traditional trophy.
The Start of Week 2 |03.04
Before we begin with today's update, we just wanted to reiterate how unattractive of a quality it is not being a team player. Please don't be the dead weight of your team.
Now, onto the update. Today, we emailed out List 2. Immediately, we began to receive thank you emails to teachers and a chunk of ice melted off of all of the Judges's hearts. With all the chaos we brought to the staff last week, we only felt it would be fair to do something sweet for them this week. Also if you haven't heard yet, we have a suggestions form. Fill this out if you have anything to tell us from item suggestions to suggestions as to how we can improve the game.
Can I tell you how great it is to be able to check the scavage email and see zero starred emails? For reference, we star emails that have not been processed yet. It was great to be able to breathe freely over the weekend but we're excited to see what you guys have in store for us for Week 2. Can't wait to read about all the different methods on how to get out of the friend zone. We're asking for a friend.
Finally, here are some important clarifications made on our ask.fm today:
Photoshop may be used for the campaign poster
Pamphlets cannot be unstapled, must be unmodified to count
Senior shirts, vikepounds, powderpuff shirts, class shirts, sports apparel count as official LHS apparel
Only one piece of apparel will be accepted per sport
2 minimum team members in prom photo recreation
Picture and screenshot will be two different things thus you cannot screenshot something for Item 10
Point cap for Item 11 is 10 points
Weekly update #1|03.03
Hello handsome ladies, beautiful gentlemen, and others,
It's another day, and Ritik is still at DECA, so here's Felicity filling in. This will be a long read so bear with me here.
We hope you got through Week 1 okay. For issues with the game being too time-consuming, see here: https://www.thebalance.com/time-management-tips-2947336?amp and for concerns about money, we sure hope that you've at least learned something from your Economics class. Just kidding. We want you to put yourself first whether it be grades, sports, sleep, or money.
Now before we release the items for next week, we've got a couple of important updates you all should be aware of so that this game can run smoothly and lead to fewer disputes. We know that there may have been several areas that were questionable, hard to understand, or unfair. As much as it has been rough for you, it's been tough for us too. Please be understanding because this is a new game, and we are currently experimenting with it to keep everyone happy. Remember this equation: Unhappy Judges = Stricter Rules and Stricter Item Judgements for Everyone.
New Rule #1: A team will be deducted one point every time there is a resubmission. (Cue the objections, but please take this part seriously and do not play smart by debating the wording of the language used)

New Rule #2: You may only send one email per day. Replies containing new items are not accepted and Items in additional emails will not be accepted. So please try to fit as many items as you can in one email. The rationale for this is so that it is easier for us to track your Items, and you may also see more immediate feedback. However, you may send additional emails if Judges ask for a clarification, if a photo or video cannot be viewed or opened by the Judges, or if you need to file a dispute or want additional answers or explanations regarding the Item.

Ask.fm: Always keep an eye out for the questions and answers on ask.fm because they often hold important clarifications and more specifics about a certain Item and give clues to our judging criteria. If you are unsure of something, don't wait for someone else to ask the questions, take the initiative!

Creativity: This is the argument that everyone has brought up all week in the submission of their items. However, just because you think an answer is witty or "creative," it doesn't mean Judges will grant you points when the submissions were simply easy way outs. We encourage creativity so that you all at least try to attempt an Item before you give up because of limitations.

Ambiguity of items: Yes, we're vague sometimes in what we expect, but sometimes items are left to your own judgment to what you think is best fit to the Judges expectations. To give you a clue of what we want, we definitely don't want anything that was edited by photo editing software of any kind. Or else, everyone will just get points and that wouldn't be fun for anyone (aka all the tight race complaints).
On another note, these are some of the highlights from this week:
First, here are some of the best words from the best linguists in the game, explaining what Victoria's Secret really is.
From Lil squirt and friends, the most scandalousss secret:
"On a hot, sweltering summer day, Saif Kausar, the reigning Miss Universe, sensually lifted himself out of the glistening waters of the luscious Las Vegas pool...As he put on his satin bathrobe and walked back to his penthouse suite, Saif couldn't help but notice a curious scent drifting along the breeze all the way from the kitchen…
..Saif's eyes drifted to the oven...The round, curvy pizza was baking to perfection, with the crust becoming golden in all the right places…
"It's almost done!" sang Victoria, as she slipped on her customized Hello Kitty oven mitts. She opened the oven door...As the pizza emerged, Saif's eyes grew as well. Not with excitement, but with absolute horror.
"I-I-I have a pineapple allergy!" Saif screamed as he sprinted out the doors.
"Tee hee hee," giggled Victoria. "No man has ever lived after learning my secret: -Find out Victoria's Secret in the full text.
A deep exploration of the human mind and soul from DAMMAT:
"Victoria's Secret is a complete mindfield of traps and the utmost precaution must be taken by those brave enough to enter the store. All throughout the store are trap...all tempting the eyes of the male...Many males...will choose not to venture into this abyss, too afraid of what is to happen, forcing themselves to waiting painfully outside the store while their girlfriend gets lost...
However, every couple hundreds of years, there comes a special breed of male, the one they call Alpha...Saif Kauser, is a strong man...enough to venture into the depths of any Victoria's Secret and...he thrives. He...is completely calm whilst in the store...has the audacity to suggest to his girlfriend...Saif Kauser the god himself."
The best use of filler from SADBOI CLUB:
"One day Victoria met the man with the longest name in the world, Adolph Blaine Charles David Earl Frederick Gerald Hubert Irvin John Kenneth Lloyd Martin Nero Oliver Paul Quincy Randolph Sherman Thomas Uncas Victor William Xerxes Yancy Zeus Wolfe­schlegel­stein­hausen­berger­dorf­welche­vor­altern­waren­gewissen-
haft­schafers­wessen­schafe­waren­wohl­gepflege­und­sorg­faltig­keit­be­schutzen­...pflanzen­und­sicher­freuen­an­lebens­lang­lich­freude­und­ru­he­mit­nicht­ein­furcht­vor­an­greifen­vor­anderer­intelligent­ge­schopfs­von­hin­zwischen­stern­art­ig­raum and fell in love." -Yeah, I used ellipses because the name was too long but click the link to view the full name.
And a real interview from the legend him/herself, Saifphire Kausar:
"I, Saif Kausar, had started my quest to indulge in what is known only as "Victoria's Secret". I have finally been granted low-level access to their back room...But alas nothing was to be found but boxes of bras and a tied up man named "Ben Dover". He said that he finally found [Victoria's Secret] and explained how it has the power to set the sun on fire, allow the dark side of the moon to be lit, justify that the Earth is flat, but best of all figure out which letter the "S" or "C" is silent in the word "Scent"...As of now, I will continue to contemplate why Victoria is so secretive and how come these bras I'm wearing on my a** feel so comfortable..."
Second, we know you all loved singing, but where else would you put those holistic, majestic voices besides the Christmas season? We just simply couldn't wait to hear them. Oh, the smell of fir, pine, and cinnamon.
21 Scavage chose to sing one of the longest Christmas Carols. Unable to handle it, the team members were exclaiming "Oh my God, that's it!"
https://drive.google.com/file/d/1jlOpTPZvPHIRpNw_EfKv4c5m9tP-uoch/view?usp=sharing
Now, all you single ladies (and gentlemen and others), Beyonce put a ring on these teams!
Bed bath and Beyoncé has captured the true meaning of their namesake:
https://drive.google.com/file/d/1BeLhA80h64EQjB_DgKYgZmC4ExLa-hAY/view?usp=sharing
On the other hand, Saif showed us this very interesting video…
https://drive.google.com/file/d/1xwA9CZcJ8QGMtzaxOkCU6KtD4zm7DNg0/view?usp=sharing
We know all of you have been sharing information and using the same pictures for Items. The Mirror Moves Challenge was meant for you copycats. Our very own Ritik didn't even realize he was being followed:
https://drive.google.com/file/d/110sSCIIqV3aozOrb3umjlShlSwceeM8_/view?usp=sharing
Finally, this Item was not accepted, but let's just give credit for their compelling but useless attempt to convert 10:38PM to 12:00AM as their efforts to go way beyond and do Math--a subject every Lynbrook student dreads--probably explains why they're on top of the game right now. Perhaps you may ask a member of Math Honor Society if you need help figuring out their calculations.
https://drive.google.com/file/d/1GBxDKQ6Q6EZeCjsRy5gnrTi5hHI7tL4L/view?usp=sharing
A final message:
Exhibit A: Notice the 10cm lift of the human head.
(Here's the link if you want to keep it forever: http://gph.is/2oPTUVA)
To the teams who thought they could get away with this, the Judges have eyes too. Even though we aren't perfect, we have a particular set of skills and will find you.
The moral of the story this week? As always read the rules carefully and obey them. All answers on ask.fm should be read and forever stored in your head. For today, we hope you get some good sleep and rest.
See you tomorrow,
Judges
The second Judgment day |03.02
The winning team for the heaviest cauliflower had one that was a whopping 4 pounds 11 ounces. We would like to know where did you find that cauliflower and how long it took for you to find it. In other news, today was the second Judgment Day and to sugarcoat it, it went smoothy. Many teams failed to read a certain part of the Rulebook which resulted in them presenting their items and the Judges turning them away and failing to award them points. Some teams engaged in intense debates with Judges and spoiler alert, most of them did not win the debate and receive the points. For future reference, Judges decisions are final!
Tomorrow will be an important day. We'll be releasing the changes we're implementing for week 2 and it will be a critical read for all players. There will be quite a number of chances we're rolling out so the game runs smoother and there are a little less loopholes so watch out for this email.
Remember that time someone from your team walked into Smashburger, asked for a takeout menu, took a takeout menu, and walked right out? We felt bad that we'd sent so many seniors to Smashburger asking them for takeout menus so today Stephanie and Felicity headed over there to grab lunch. That makes us feel slightly better for all the problems we may have caused them. While they were there, they were a tad bit tempted to ask for a takeout menu just to see the cashier's reaction but ultimately decided against it.
Now that you've read today's update, have you noticed anything odd? Maybe the writing style seems a little different? If you noticed that, you'd be correct! Since Ritik's away at DECA, Stephanie as taken the liberty of filling in.
PS teams are now arranged by place the points spreadsheet!
Alliances.... WATCH OUT!|03.01
Hi! We hope you have been having an awesome first week of Scavage and we are looking forward to Judgement Day tomorrow. We have heard about teams really working hard today to complete that list and with recent updates, the competition is cutthroat! Once again, we will be eliminating the lowest 8 teams for this week, so hustle to beat your competition!
Really quickly, I am going to talk about some rules! First (as a reminder), tomorrow is the last day to submit any items and you can only email us until 11:55PM! We have recently created a new rule stating that you may dispute our judgement until 2PM on Saturday! Also, this was implied in our words, but just to confirm, photoshop or any other photo editing software is UNACCEPTABLE. Use your creativity to survive without this tool and we promise you will go far in this game!
OKAY, time for my story of the day!! Today, we saw an ABUNDANCE of teams use the same pyramid picture, so we can already see some teams forming alliances. Sure, that might work for a little while, but be wary of backstabbing because every team is for itself! This is pretty much like the Hunger Games, so watch out! You only have one chance at victory, so don't lose it! Choose your friends wisely....
So with the final day of items submissions coming up, remember that you do not have to submit ALL the items on the list, but you certainly can feel better about surviving this week if you do! Take risks, but be cautious because you only have one submission.
As a reminder, if you compact your submissions into fewer emails, you make your Judges a little happier :') and we can get the points filed even faster! Remember if you have any questions, refer to the ask.fm as you will receive the best answer we can give you. If you have any disputes, please fill out the google form and shoot us an email, so we can resolve the issue ASAP!
I apologize for not having a spicy picture for today :'(, but tomorrow, I will be able to post some of the cool (in-person) submissions we got and you can see what kind of creativity your peers (or enemies) have been coming up with! And with that, we hope to see you tomorrow on the quad for your LAST CHANCE to submit items for JUDGEMENT DAY!!!
Oh, so many important news!|02.28
Hi! Sorry for the late post! First, I have some important announcements, regarding this game. The following areas/staff members are OFF LIMITS for any Scavage Hunt related activities/items: Room 209 (Yearbook Room), Linda Sakoda (Main Office), and Ms. Debbie Schmalz (306). If we do find out that you have tried to incorporate these people/rooms, we will be forced to disqualify your ENTIRE team from the whole game, so please be wary!
In case you haven't heard about this, we have removed the quota... and added eliminations. The bottom eight teams will be eliminated. This way, the game can be more fun and can be more dependent on the items and activities a team contributes combined!

Anyways getting back to the juicy stuff, we hope you enjoyed your second activity of Scavage Hunt (Shoutout to Grace P. in the picture) and thank you to all the teams who put their 100% into this activity. In case you didn't hear, 2rd place was a tie between scavalicious and 21 scavage with 11mm and 1st place was forks with 3mm of smooshed bread! That is literally 1mm per bread piece; you guys deserve a reward and you got it in the form of points!

Alright, so here is more juicy stuff. Today, I have heard so many stories that it would be wrong of me to not point some of them out. Avinash J., a player from TheCurryMen, attempted to create a 112 person pyramid (wow), but however, he realized that the image was taken at school, so he could not submit his work; this being his second L of the day if you watched Bread Smash. Try your best to beat this score despite it not even being valid!!! We have been receiving a lot of questions about the items list, so I just want to put this out there. Follow the instructions EXACTLY while using your creativity to carry you to victory. I cannot stress this enough.

Another story! We hope our disqualified teams who lifted their heads or touched their bread when they were not supposed to learned a valuable lesson: Don't mess with the Judges. There is nothing we hate more than seeing a team being forced to not participate but it could not be helped with the nature of the game!

And with that, we look forward to seeing more creativity and hearing more juicy stories. This is a reminder that Friday is the LAST day to submit any items and you MUST send your last email before 11:55PM that same day! Thank you and see you tomorrow!
Take Risks! |02.27
Hello!!! I sincerely hope people are reading this because I try so hard to make it interesting :'(. So today, we faced many challenges from our end in terms of what is "worthy" of points and what is not. All I can say is follow the instructions exactly. If even one letter does not apply to your submission, we unfortunately cannot accept it. In addition, in case you were not aware, we do not accept resubmissions. Frankly, we don't see the reason to have them as unlimited submissions makes it less risky and we want you to take risks! Also, the judges would like to send a plea to our lovely players: Please compact your submissions into as few emails as possible. Not only can we get to them faster, we might feel a little more gracious when we see one email instead of 30 from one team :) Okay, so my story of the day is actually quite an L for me (Ritik). I was minding my own business, taping and filing a document into an envelope during tutorial, but after a few minutes, my friends started laughing and I turned around. I see Daniel L. (and his team, DAMMAT) laughing from a distance and later I found out that the player had mirrored me for a solid minute without me knowing! Okay, that took guts, I'll give you that, and that is the kind of risks I am talking about. We love that you guys are being creative and taking risks because that is honestly what will take you to victory! Also, don't be afraid to take those risks because the results are definitely worth it :) And with that, I remind you to come to the top of the quad during lunch with your items and three players from each team for Judgement Day and Activity #2!
Day one! |02.26
Hey there, players! We hope you enjoyed the first activity for Scavage! Through all the chaos of our first ever activity, we as judges had a lot of fun and we hope you enjoyed it as well! Now that you have a feel for the game and how activities work, we hope the games become more fun and challenging! Just as a reminder, the next activity will be on Wednesday at the top of the quad, so make sure you read the instructions and follow them exactly! Apart from the lunch activity, we enjoyed the item collection we have seen around campus! One second, I was learning about angular velocity and the next second, William Y. is mirroring Mrs. Reynolds and it literally brightened my whole day. Shoutout to all the teachers who loved messing with the players (and to the ones feeling a little scared of their surprise carolers). As a little tip (as we have received many questions about this), please be as accurate as you can be when it comes to your items. You only got one submission, so don't take any chances as any discrepancy may cost you potential points. Mhm.... What else? Another tip I got for you is organization. I've heard that some teams are dividing up the items list (not a bad idea), and this would definitely make your team more organized! Remember to direct any of your questions to the Ask.fm, and we will respond in 12 hours! Also, I highly, highly, HIGHLY recommend being creative. Sure, some items may not be possible, but think outside the box, and you might be surprised with the results! We loved watching your videos of Christmas Carols and Mirror Move Challenges, so keep up the energy, and you may smell victory sooner than you think! Lastly, we have added a new Item Disputes Form, so if you feel that your points have not been awarded correctly, please fill this out! And with that, we shall see you tomorrow for another exciting day of Scavage Hunt! Keep up the item collection as the first Judgement Day is Wednesday!
 
Hype it up! |02.25
Okay, so we promise to make these updates daily from now on! As the game begins, we know that you may be burning with questions! We highly recommend that you ask your questions on our Ask.fm. Please be sure to review the Official Rulebook before you ask any questions as many of the answers are already there (we will ignore your question if it has already been answered)! We have also produced a spreadsheet with all the team points, so please be sure to check it regularly! As for what you have to do, please be sure to read all of our instructions carefully as even the slightest mistake may cost you victory! If you want some tips on what to do first, make a group chat to contact your team members easily and figure out a way to maximize the results with the little time you have. With that, we look forward to the first week of Scavage and we are extremely excited to see how crazy and creative your teams can be!
See you guys soon! |02.16
Yeah, well, we failed doing the "Daily Updates." Life got in the way. Deal with it. But we hope you guys have an awesome one-week break! Go do something fun (like read the handbook over and over and over again until it is burned into your skull). Anyway, we are looking forward to seeing the game start the day you come back!
Welcome, seniors |02.10
We are proud to present to you the newest and finest senior game, Scavage Hunt! Familiarize yourself with our newest page introducing the game and its rules and feel free to ask us any questions on Ask.fm. Here's a word of advice: hang on to everything we say and give you!